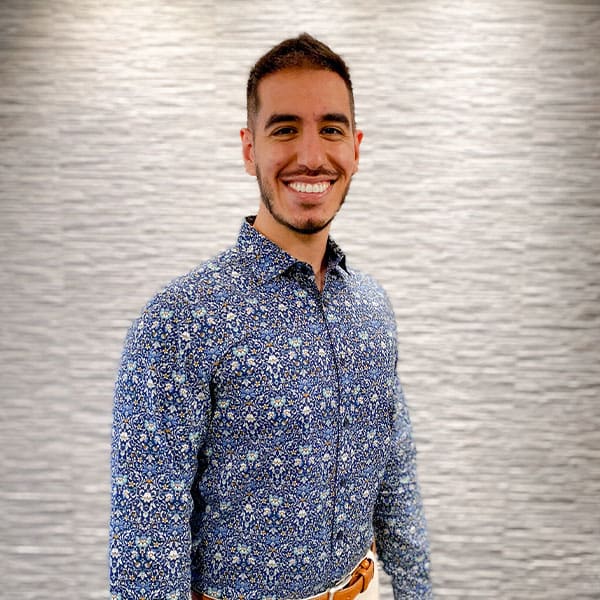 Dr. Dehghany, DDS
General Dentist
University of Western Ontario 
Dr. Dehghany obtained his Doctor of Dental Surgery degree from the University of Western Ontario, where he also served as class vice-president. He is happy to be serving his hometown where he completed his undergraduate studies in Biomedical Sciences at the University of Ottawa.
Dr. Dehghany enjoys giving back to the community. He served the people of Guatemala in 2019, and joined the Warmstone team on a trip to the Dominican Republic in 2020 to provide restorative and surgical dental care. It was during this trip that Dr. Dehghany fell in love with the Warmstone team. With Dr. Yazdani's mentorship for many years, Dr. Dehghany was very happy to join the Warmstone team as a full-time dentist. 
Dr. Dehghany enjoys all aspects of general dentistry and especially enjoys working with kids. As a believer in continuous life-long learning, Dr. Dehghany has participated in many continuing education courses. He completed a course in administering minimal sedation (Nitrous Oxide/Oral Sedation Program at the University of Alberta) and offers these methods to reduce anxiety and increase comfort for patients of all ages.
Having had Invisalign® himself, Dr. Dehghany knows first-hand the effects of straightening teeth. As a result, he became an Invisalign® provider and now offers this treatment to his patients to improve their satisfaction with the appearance and function of their teeth. 
Dr. Dehghany is an active member of the Canadian Dental Association as well as the Ontario Dental Association.
Outside of work, Dr. Dehghany enjoys spending quality time with family & friends, playing the piano, skiing, and cheering for the Ottawa Senators!